Newstead Studios offers two professional photography studios just 3km from the CBD and 10 minutes drive from Brisbane Airport.
With an abundance of natural light and 6m high ceilings, as well as hair and makeup stations, bathroom facilities (including shower), A/C, movable furniture, wifi, and onsite café/catering – Newstead Studios offers the ultimate creative environment for professional photography shoots.
Newstead Studios is also home to a number of creative businesses, including photographers, directors and producers who we can connect you with to assist with your shoot.
Newstead Studios has an extensive range of professional photography equipment and lighting available for hire.
---
Studio 1
9.1m x 6.2m corner cyclorama
6m ceiling height
110sqm total floor space
Air conditioning
Sky lights
Hair and makeup station
Product tables
Clothes rack
Change room, male/female toilets & shower
Movable lounge seating
Work trolleys
Fridge
Separate flat white wall with rustic timber flooring (ideal for look book or furniture shoots)
Onsite undercover car park included in hire fee
Rates
Half Day (5 hours) $400 + GST
Full Day (10 hours) $600 + GST
Cyc repaint $110 + GST (if required)
Weekend loading $150 + GST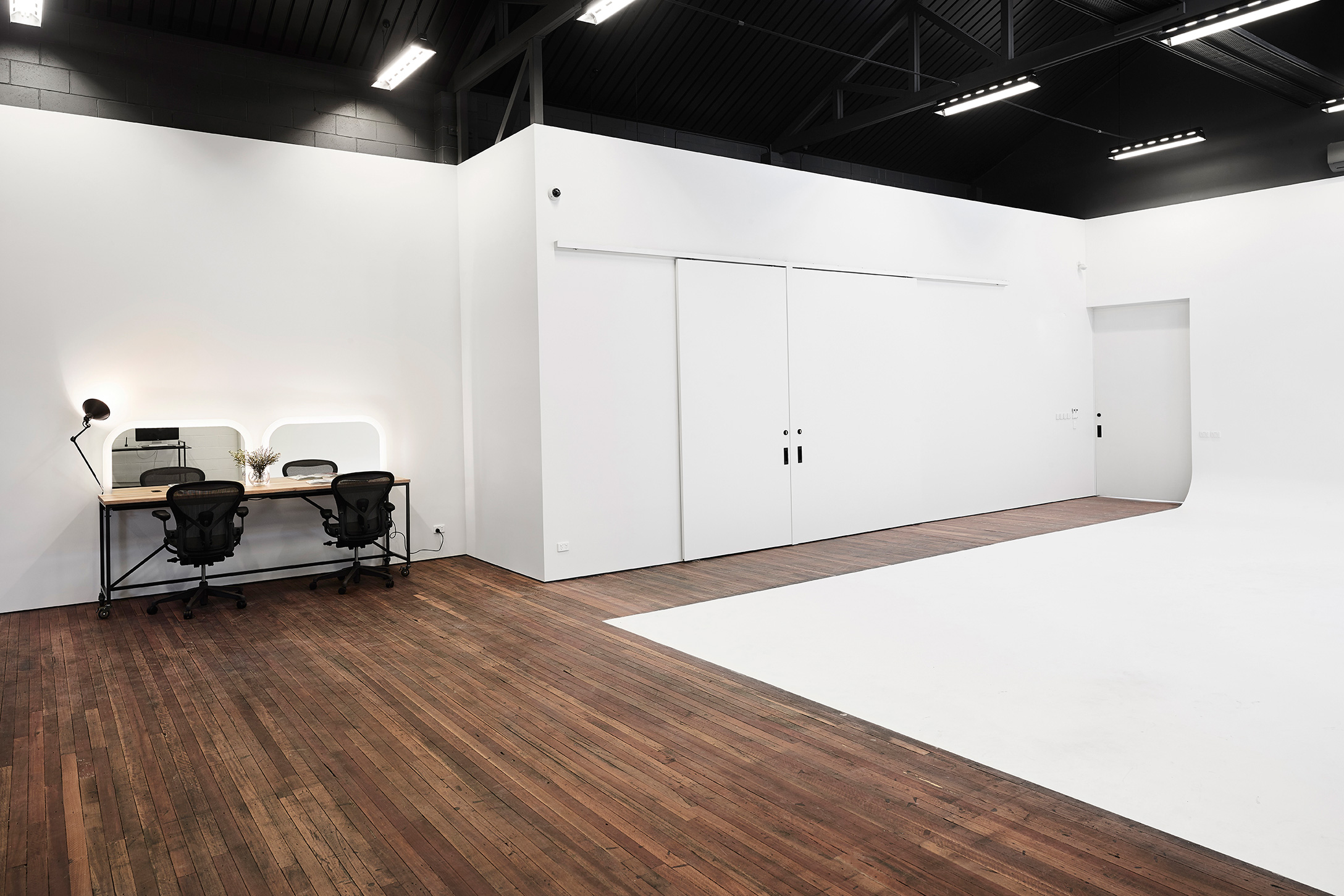 ---
Studio 2
22sqm total floor space (5m x 4.4m)
6m ceiling height
Air conditioning
Bathroom & shower
Product table
Feature window
Rustic timber flooring
Ideal for natural light product and portraiture shoots
Max 3 pax
Rates
Half Day (5 hours) $250 + GST
Full Day (10 hours) $450 + GST
Weekend loading $150 + GST